In cooperation with the "Dolce" project directed by:
Dr. Keith Miller, University of Illinois at Springfield
Dr. Tracy Camp, Colorado School of Mines
Dr. Laurie Smith King, College of the Holy Cross
Dr. Deborah Johnson, University of Virginia
Dr. Barbara Moskal (Project Evaluator), Colorado School of Mines
Professor Chuck Huff is Professor of Psychology, at St. Olaf College. He teaches classes in social psychology, social conflict, social and ethical issues in computing, moral reasoning, and a "great books" introduction to psychology. He has published research on moral reasoning, computing and education, gender and computing, and social aspects of electronic interaction. Professor Huff is the Principal Investigator on this project.
William J. Frey is a Professor of Philosophy at the University of Puerto Rico at Mayagüez. He is the associate director of the Center for Philosophy in its Interdisciplinary Function, an ethics center affiliated with UPRM. For the last twelve years he has taught courses in business and engineering ethics and environmental ethics at UPRM.
Signe Land Levine graduated from St. Olaf College in 1993 with a Paracollege concentration in Creative Writing. In 1996, she earned an M.F.A. in Writing from the University if Minnesota. Signe has taught writing classes at the University of Minnesota and at St. Olaf College. She is currently teaching a writing course and coordinating the tutoring program at St. Olaf. Signe lives in Northfield with her husband and 3 year-old son. In addition to writing and learning computer programming, Signe enjoys Yoga, web surfing, and alternative rock.
Christina Harmon is a student at St. Olaf College, majoring in Psychology with a concentration in Computer Science. She is especially interested in the social and ethical implications of computing, and hopes to work in this area. Christina will graduate in the spring of 2001, and hopes to take a year away from school to join either AmeriCorps or the Lutheran Volunteer Corps, before entering grad school. In her spare time, she enjoys playing her piccolo in the St. Olaf Band.
Zachary Schendel recently completed a double major in psychology and music at St. Olaf while also participating in the St. Olaf Orchestra and Band. He will be attending the Ohio State University next year doing research in the Cognitive/Experimental Psychology program with an emphasis on Music Cognition. He also plans to continue performing on his French horn.
C. Nathan DeWall is a student at St. Olaf College where he is expected to graduate in 2002. He is majoring in psychology and is particularly interested in social psychology. Nathan has worked on a variety of clinical and social psychological research projects on topics such as the chivalry script and stereotypes about women, perceptions of group homogeneity, moral exemplars in computing, social and ethical issues in computing, and increased intellectual functioning in rapid-cycling bipolar individuals. He is also a teaching assistant to Professor Chuck Huff's "great books" introduction to psychology course. Nathan plans on attending graduate school directly following his graduation from St. Olaf where he hopes to earn a Ph. D. in social psychology. In his spare time, Nathan also sings baritone in the St. Olaf Choir.
Mara Sedlins is a Psychology and Math major at St. Olaf College, where she will be graduating in 2003. In addition to her involvement in the ComputingCases website, she has assisted Prof. Bonnie Sherman with research on number forms (involving mental imagery and cognition) and plans to conduct research with Prof. Donna McMillan in the fall of 2002 relating Terror Management Theory (Goldenberg, J. L., Pyszczynski, T., Greenberg, J., & Solomon, S.) to nature and social connection. She plans to attend graduate school in research psychology. Areas of interest include social psychology, existential psychology, and interdisciplinary research. Playing violin in the St. Olaf Orchestra has also been an important part of Mara's college experience.

Goldenberg, J. L., Pyszczynski, T., Greenberg, J., & Solomon, S. (2000). Fleeing the body: A terror management perspective on the problem of human corporeality. Personality and Social Psychology Review, 4, 3, 200-218.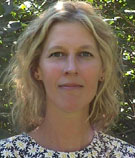 Barb Hernke is assisting Professor Huff with the logistics ofthe overall project. She has over 10 years experience in corporate project management that typically included a technology component. She is currently pursuing an Education Doctorate and is interested in cultures, leadership, and ethics in organizations, and trends of the workforce. Barb's leisure time is filled with outdoor activities, technology, and music.
This project is funded by grants from the National Science Foundation
DUE-9972280

DUE-9980768
With special thanks to our advisors on the project:
Computer Science:
Batya Friedman, U of Washington, Seattle

Don Gotterbarn, East Tennessee State

Tom Jewett, California State, Long Beach

Dianne Martin George Washington

Keith Miller, University of Illinois, Springfield

Simon Rogerson, DeMontfort University, UK

Elaine Weltz, Seattle Pacific University
Industry:
Bruce Jawer, IBM Rochester

Debra Winter, Anderson Consulting
Ethics:
Terry Bynum, Connecticut State

Deborah Johnson, University of Virginia

Helen Nissenbaum, Princeton University

Caroline Whitbeck, Case Western Reserve
Social Science
Ron Anderson, University of Minnesota

Tom Finholt, University of Michigan

Rob Kling, University of Indiana

Suzie Weisband, University of Arizona
Top of Page